Gate.io
has added Theta (THETA) margin trading (THETA/USDT), allowing up to 3X
leverage.

At the same time, margin lending and borrowing
of the coin are available. You can lend your THETA to earn passive
income (3.65%-365% APR).

Margin trading allow long and
short positions and can facilitate price discovery as well as forming
a more stable market. As a trader, you can borrow THETA to short it or
borrow USDT to long it. For holders, you can lend your THETA to margin
traders to earn interest on your holdings.

The Gate.io
lending market is a peer to peer market where all the loans and
borrowings are made between users. Gate.io does not participate in
lending or borrowing.



Trade THETA
at https://www.gate.io/margin_trade/THETA_USDT


Borrow
THETA at https://www.gate.io/margin/borrow/THETA_USDT

Lend THETA at https://www.gate.io/margin/lend/THETA


Deposit THETA at https://www.gate.io/myaccount/deposit/THETA


about Theta


The Theta Network is a live video compatible, torrent style peer-to-peer network with a twist: content sharers can earn tokens, which can then be exchanged for cash. For sharing bandwidth and resources, a viewer can now earn Theta tokens as a direct reward and share it back to the creators. It's A peer-to-peer decentralized CDN delivers streams efficiently throughout the world. Publishers and content creators no longer need to develop expensive infrastructure, allowing for more innovation and unique business models.

Gate.io is an established exchange that holds integrity, transparency,
and fairness to a very high standard. We charge zero listing fees and
only choose quality and promising projects. Our exchange consists only
of 100% real trading volume. Thanks to everyone who has joined us in our
journey. We always intend to improve and innovate to reward our users
for their continuous support.
Gate.io Team
December 23, 2020
Get 40% of all referees' trading fees in the affiliate program at
https://www.gate.io/referral
Click to Sign up :
https://www.gate.io/m#/register
Download it now at:
https://www.gate.io/mobileapp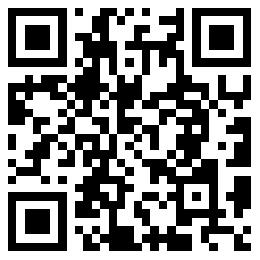 Follow us on social
Facebook:
https://facebook.com/gateioglobal
Twitter:
https://twitter.com/gate_io
Telegram:
https://t.me/gateio
Instagram:
https://www.instagram.com/gateioglobal
Medium:
https://medium.com/@gateio