Gate.io has added LON/USDT perpetual contract trading (USDT margin), supporting up to 20X leverage.

Trade LON/USDT perpetual contract at: https://www.gate.io/futures_trade/USDT/LON_USDT



You can also practice your skills at your demo account, risk free via:

https://www.gate.io/testnet/futures_trade/USDT/LON_USDT



About Tokenlon

Tokenlon is a decentralized transaction payment settlement protocol based on the blockchain network. In order to achieve a neutral and robust transaction payment settlement protocol, Tokenlon itself needs to be integrated with the blockchain and become a part of the entire decentralized network. Through the design of the token economic mechanism and the governance model of community autonomy, we coordinate all network participants to motivate, reward, and sustainably promote the positive development of Tokenlon.





Learn more about LON/USDT perpetual contract specifications:

https://www.gate.io/futures_market_info/usdt/LON_USDT/market_info



About Gate.io Perpetual Contract Market

Gate.io's perpetual contract market is the most active market in the world, with a daily volume up to 0.4 billion USDT. We have accumulated over 1000 BTC in our insurance fund to cover losses due to liquidation. We offer up to 100X leverage for BTC and support high leverage of 20X or 50X for a dozen of other assets, such as ETH,EOS,LTC,BCH,BSV and more. We use composite indices from several exchanges to mark liquidation, thus avoiding unnecessary liquidation. The futures market has been running stably and significantly reduced investors' risk.

Please note, perpetual contracts are of high leverage and incur a high risk. Please trade within your financial capacity.



About Margin Currency Types in Gate.io Perpetual Contract Market

Currently, there are two margin currencies, BTC and USDT, in Gate.io perpetual contract markets. Based on the margin currency, we group perpetual contracts into two separate groups, USDT margined perpetual Contracts and BTCmargined Perpetual respectively. To trade any BTC margined perpetual contract, you have to transfer in BTC to your BTC Perpetual Contracts Account as margin, where PNL is also settled in BTC. To trade any USDT margined perpetual contracts, you have to transfer in funds to your USDT Perpetual Contracts Account, where PNL is also settled in USDT. USDT margined perpetual, using a stablecoin as margin and currency to settle Profit and Loss, they eliminate the volatility in return caused by BTC price fluctuations, which are considered a better fit to beginners



Gate.io is an established exchange that holds integrity, transparency,
and fairness to a very high standard. We charge zero listing fees and
only choose quality and promising projects. Our exchange consists only
of 100% real trading volume. Thanks to everyone who has joined us in our
journey. We always intend to improve and innovate to reward our users
for their continuous support.
Gate.io Team
December 23 , 2020
Get 40% of all referees' trading fees in the affiliate program at
https://www.gate.io/referral
Click to Sign up :
https://www.gate.io/m#/register
Download it now at:
https://www.gate.io/mobileapp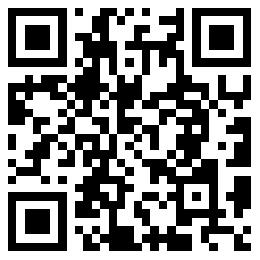 Follow us on social
Facebook:
https://facebook.com/gateioglobal
Twitter:
https://twitter.com/gate_io
Telegram:
https://t.me/gateio
Instagram:
https://www.instagram.com/gateioglobal
Medium:
https://medium.com/@gateio