With
our Gate.io's HODL & Earn section, we regularly launch products
that facilitate our users with chances to earn a high passive yield.
We have not only provided many products allowing holders of popular
coins (e.g. BTC, ETH, USDT) to earn a high yield, but are also
continuously adding new products based on developing trends in the
market. As our products become increasingly popular among users, we
have released "Today's Earn selection " to keep you updated on
the popular products of the day and enable your participation.
Today's "Earn selection" is released every day at the same time.

Here is today's "Earn selection" of our passive income
yielding products.



Earn Every Day- Lock USDG to Earn

Estimated annualized yield:9.97%

Term: 7 days

Lockup is required

View more
at:https://www.gate.io/hodl/283


USDT
Integrated HODL& Earn


Estimated
annualized yield:9.99%

Term: 28 days

Lockup is required

View more
at:https://www.gate.io/hodl/288


Lock
SUSHI& Earn

Estimated annualized yield: 21.9%

Term: 14
days

Lockup is required

View more
at:https://www.gate.io/hodl/285


Lock
SUSHI& Earn

Estimated annualized yield: 24.94%

Term:
28 days

Lockup is required

View more
at:https://www.gate.io/hodl/286


Earn
Every Day- Lock USDT to Earn

Estimated annualized
yield:7%

Term: 7 days

Lockup is required

View more
at:https://www.gate.io/hodl/281


Lock
ESD & Earn

Estimated annualized yield: 1080%

Term: 7
days

Lockup is required

View more
at:https://www.gate.io/hodl/279



Earn
Every Day- Lock USDG to Earn

Estimated annualized
yield:9.97%

Term: 7 days

Lockup is required

View
more at:https://www.gate.io/hodl/276



BOR
Lock & Earn (14 days)

Estimated annualized yield: 110%%

Term: 14 days

Lockup is required

View more
at:https://www.gate.io/hodl/274





TON
Lock & Earn

Estimated annualized yield: 30%

Term: 30
days

Lockup is required

View more
at:https://www.gate.io/hodl/268



Earn Every Day- Lock USDT to Earn

Estimated
annualized yield: 7%

Term: 7 days

Lockup is required

View more at:https://www.gate.io/hodl/271



Hold & Earn-Annualized Yield Up to 25%

New
User Bonus: USDTest & Earn USDT (the product will be active for a
long term)

Estimated annualized yield: 25%

Term: 7 days

Join now at https://www.gate.io/hodl/182


KSM PoS Staking#2

Estimated
annual yield:10%

Term: 98 days

No lockup is required.

Join now at https://www.gate.io/hodl/289






TRX
PoS Staking#5

Estimated annual yield:9%

Term: 98 days

No
lockup is required.

Join now at https://www.gate.io/hodl/209



EOS PoS Staking#5

Estimated annual yield:4%

Term: 98 days

No lockup
is required.

Join now at https://www.gate.io/hodl/208



ATOM PoS Staking#5

Estimated annualized
yield:10%

Term: 98 days

No lockup is required.

Join
now at https://www.gate.io/hodl/203



ALGO PoS Staking#5

Estimated annualized
yield:8%

Term: 98 days

No lockup is required.

Join
now at https://www.gate.io/hodl/198



VET PoS Staking #5

Estimated annualized yield:
8%

Term: 98 days

No lockup is required.

Join now at https://www.gate.io/hodl/189



Tezos PoS Staking #5

Estimated annualized
yield: 6%

Term: 98 days

No lockup is required.

Join
now at https://www.gate.io/hodl/184



SERO PoS Staking #5

Estimated annualized
yield:13%

Term: 98 days

No lockup is required.

Join
now at https://www.gate.io/hodl/183

Gate.io is an established exchange that holds integrity, transparency,
and fairness to a very high standard. We charge zero listing fees and
only choose quality and promising projects. Our exchange consists only
of 100% real trading volume. Thanks to everyone who has joined us in our
journey. We always intend to improve and innovate to reward our users
for their continuous support.
Gate.io Team
December 30
, 2020
Get 40% of all referees' trading fees in the affiliate program at
https://www.gate.io/referral
Click to Sign up :
https://www.gate.io/m#/register
Download it now at:
https://www.gate.io/mobileapp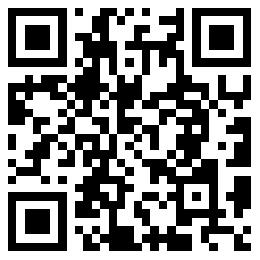 Follow us on social
Facebook:
https://facebook.com/gateioglobal
Twitter:
https://twitter.com/gate_io
Telegram:
https://t.me/gateio
Instagram:
https://www.instagram.com/gateioglobal
Medium:
https://medium.com/@gateio