Gate.io has believed in the power of the community. OpenPunks hopes to gather strong community power to create extraordinary NFT works. Therefore, we announce that OpenPunks take a official show. The first three Edition creation works include #1,#2,#3 will be launched today to open the space for community users to create NFT images, competing for ownership of the creation of OpenPunks.






Who will be the winner of the NFTs image ?Let's look forward to it together!






First Creation OpenPunks Display


OpenPunks #1;#2;#3


Participate in NFTs image creation, to win OpenPunks works


Gate.io's first Creation OpenPunks works are open to all community users. Users only need to fill in the application form to have the opportunity to participate in the creation of OpenPunks works.






Finally, according to the voting ranking, the best image of each creation of OpenPunks work is selected, and the winning creator will get the ownership of the first creation of OpenPunks work.






Creation Time: September 10, 2021 13:00-September 17, 13:00


Voting Time: September 18, 2021 13:00-September 25, 13:00


Application Form: https://www.gate.io/en/questionnaire/827


Creation Process: Fill in the application form>Community players participate in creation>Community voting>Reward






Participated in the creation of NFTs image and win a $6,000 dollars reward


During the event, creators of works that meet the creative requirements will vote for their works and share tokens worth 6,000 US dollars in the light of following rules tokens.


4th to 10th positions will share in a $700 reward equally.






Creation OpenPunks works voting


Community users can participate in the creation of OpenPunks works voting, the number of votes is based on GT holdings, such as: 1GT = 1 vote, 10GT = 10 votes, and so on, the more GT holdings, the more votes.


Voting link:Will launch on September 18, 13:00(UTC)






Creation of OpenPunks work attributes


OpenPunks is composed of multiple basic elements, each of which has different classification attributes and a specific degree of rarity. They rely on a variety of possible random generation, the characteristics of each component are displayed in the form of text. Different colors represent different levels of rarity.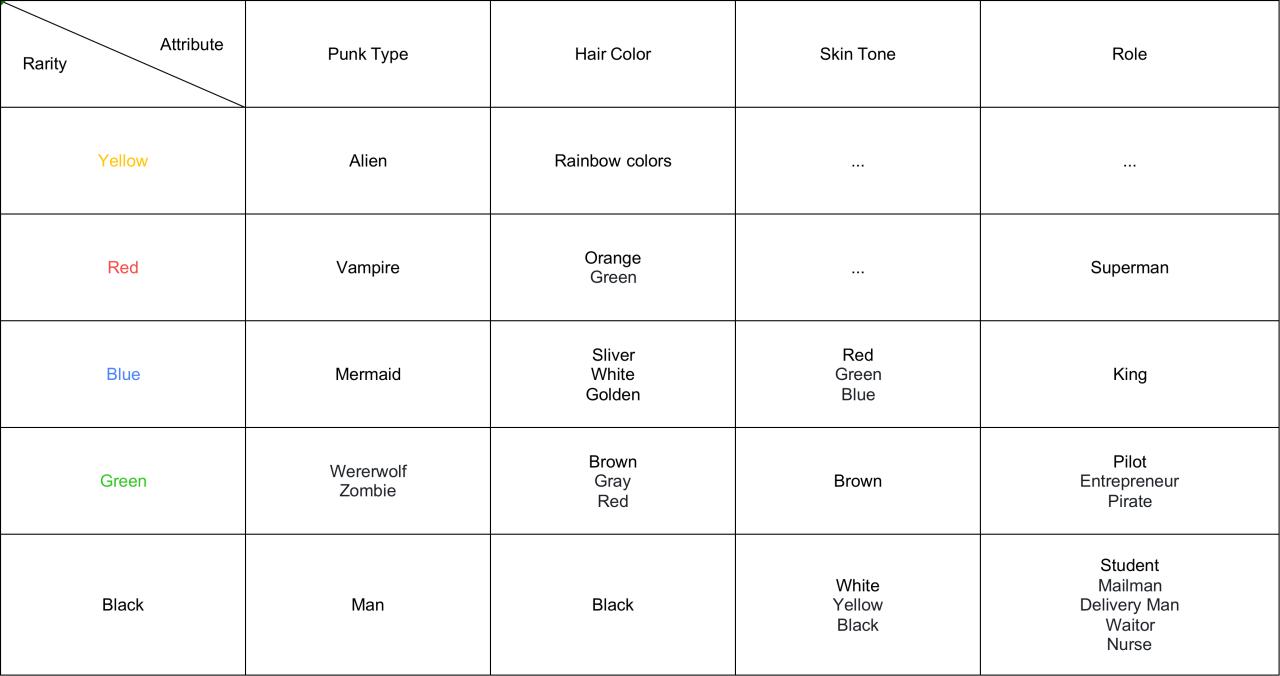 Follow the OpenPunks official account to get your latest information.


Twitter:https://twitter.com/openpunks


Telegram:https://t.me/OpenPunks




Notes:


1. The works involved in the creation must be original, piracy, infringement, plagiarism are strictly prohibited, and must not contain content that infringes on the personal rights of others' copyrights, portrait rights, etc; content that violates relevant laws such as violence, blood, pornography, and image theft is prohibited;


2. The winner of the creation will own the ownership of the creation OpenPunks works, including: use, modification, authorization, license, transfer, disposal, benefit, etc.; rights that can be used for exhibition, publication, collection, television, network, print or broadcast media display;


3. Gate.io has all rights reserved.






Gate.io is a Cryptocurrency Trading Platform Since 2013


Top ranking, Trustworthy, Transparent


Sign up to enter the crypto gateway and get 40% commission from referrals


Download iOS/Android App right now.


Follow us on social


Twitter: https://twitter.com/gate_io


Telegram:https://t.me/gateio


Instagram:https://www.instagram.com/gateioglobal


Medium:https://medium.com/@gateio


Gate.io Team


Sep 10th, 2021