Notification of Treatment


On September 15, gate. IO magic box launched "salute KAWS series" NFT blind box, and found a lot of plagiarism and counterfeiting phenomenon, hereby announce the detailed treatment situation and NFT magic box use inform: how to identify genuine NFT works.


Prohibited Author ID:


NFT, NFTS, NEFT, EwYXHAADVEFdVQ8O0O0O, Lightborn, GcryptoG, WincentART, VanDough, AKK✓


Treatment results:


The account will be banned for 30 days. If triggered again, the account will be permanently blocked.


Related Users ID: Hozier, VlJCUlBeAwoCDlEO0O0O, 409XX46


During this period, users who traded fake KAWS mystery boxes will adopt the processing methods of transaction, backtracking, and payment refund. We are deeply sorry for the inconvenience brought to you by the above three users.






How to identify legitimate NFT works


Case 1


Buying from the official certification office reduces unnecessary transaction risk.


Open the NFT box home page and click the "official Certification" option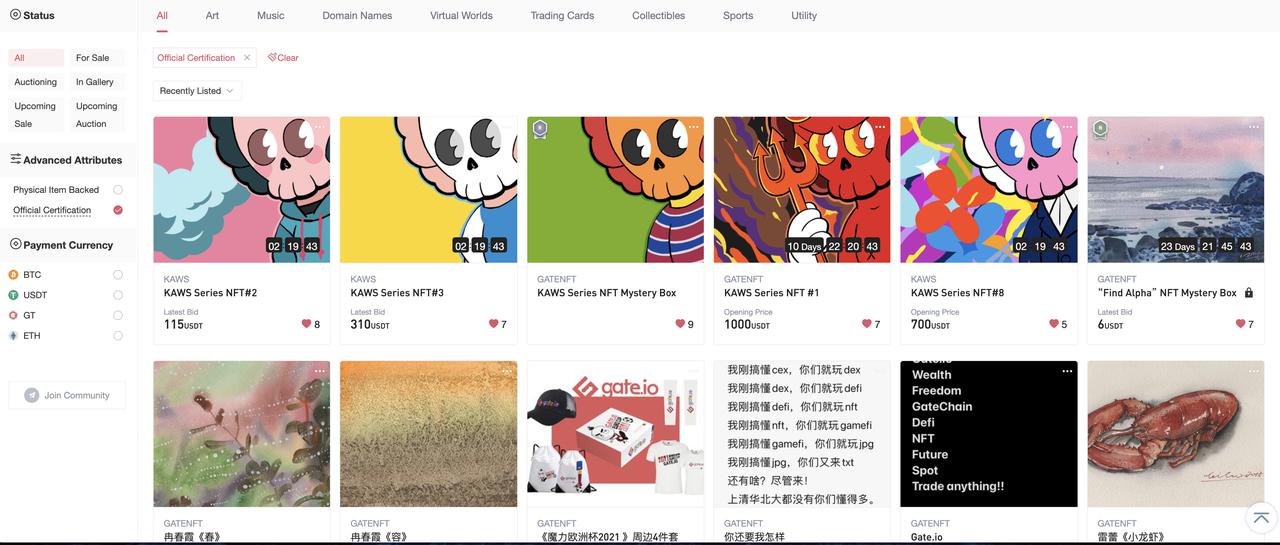 NFT sold by the official certification page are genuine, without the risk of counterfeiting.






Case 2


How to choose genuine works and reduce transaction risks when NFT is traded in the trading market.


Copyrighted works can usually be distinguished by three characteristics.


1. Look at the asset description, the creator of the genuine works must be "NFT magic box assistant" (VIP1 level head is NFT magic box)


2.Check the content of mystery box. The content of officially created mystery box will include the work number, rarity and explosion rate. This content cannot be copied and cannot be copied.


3.The price of mystery box is based on one price, and the specific price should refer to the official announcement. Mystery box works lower than the official price in the market are fake.






Gate.io is a Cryptocurrency Trading Platform Since 2013


Top ranking, Trustworthy, Transparent


Sign up to enter the crypto gateway and get 40% commission from referrals


Download iOS/Android App right now.


Follow us on social


Twitter: https://twitter.com/gate_io


Telegram:https://t.me/gateio


Instagram:https://www.instagram.com/gateioglobal


Gate.io Team


Sept 16th, 2021